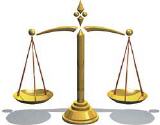 Surfers visiting the site agree to the legal provisions below. The information, technical data, data and images reproduced on this website have been carefully compiled or edited. However, neither warranty nor legal responsibility or any liability for consequences arising from incorrect information can be assumed.
While we make every effort to provide information that we believe to be current and accurate, we can not guarantee that all of this information is adequate, accurate and complete, or that the site is universal.
The author expressly reserves the right to change, supplement or delete parts of the pages or the entire offer without prior notice or to cease publication temporarily or permanently.
The copyright of this site is ours, but the site is open to the public.
You are authorized to use this website and the information on this website. The documents concerning our club are our property and may be used upon request and with our permission. HB4FR may change these conditions at any time and unilaterally.
Links to exterior websites have the purpose to convey further information. Everyone has a free choice to follow these links and to note the content. The operator of these websites emphasizes that he has no influence on the design and content of the linked sites. Nor can he monitor the exterior sites. For this reason, the operator of these websites as a precaution distances itself from the contents of the linked sites and does not adopt them.
This site does not use cookies. However, by using our contact form, you acknowledge the reuse of your personal information in order to contact you. Another use is not planned.
In the event that the information on the website is incomplete or contains errors, we can not be held responsible.
If a picture or other detail of this website accidentally violates the copyright of a photographer, author, etc., please inform the webmaster immediately via the contact form on this website. The picture will be removed immediately! The violation of copyright has happened unintentionally.